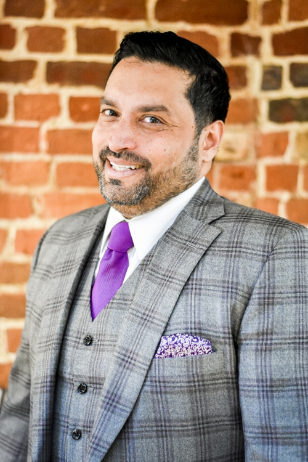 Mandeep Singh Chhabra
Location:
Annapolis, Maryland
Phone:
888.268.5515
410-268-5515

Fax:
410-268-2139

Email:
Mandeep S. Chhabra is the managing member of Cochran and Chhabra, LLC. He practices DUI/DWI defense, criminal defense and plaintiff's personal injury law in the State of Maryland. Mr. Chhabra's interest in law dates to his freshman year in high school. He decided then that practicing as a civil litigator and criminal defense attorney would be his future. He believes growing up as a minority in Maryland and his Bachelor of Arts in Psychology allow him to better understand many of the underlying issues his clients endure. The sincere empathy Mr. Chhabra feels for his clients fosters a strong attorney-client relationship, which he finds to be a very rewarding and enriching experience.
Mr. Chhabra volunteers his time for charitable legal work, which includes helping those with little or no means to pay for a private attorney; being actively involved in community activities promoting justice for citizens through various non-profit organizations; and by working closely with younger clients in adverse situations.
He has been recognized as a Super Lawyer by Super Lawyer since 2013 and prior to that was selected as a Rising Star in Super Lawyers. Super Lawyers is a widely used guide of the nation's top legal talent. Mr. Chhabra also received the awards for Leading Lawyer from What's Up Magazine; the Readers Choice Award from the Capital Newspaper; and the Top 40 Under 40 award from the National Trial Lawyers Association. He has been recognized by the nations top lawyer search forum, AVVO, as a Client's Choice Award recipient having a score of 10 out of 10 for best client and peer reviews. He has been deemed as a "Top Attorney" in the fields of DUI, Traffic, Criminal Defense, Personal Injury, and Litigation.
Mr. Chhabra's writings include, "Nuts & Bolts: The DUI/DWI Case," Trial Reporter – Journal of the Maryland Association for Justice, Trial Lawyers Organization, 2011, which is a basic summary of issues that can occur in a Maryland DUI/DWI case. The article includes trial tactics and tips, as well. He collaborated with his business partner and long time mentor, Gill Cochran, on this matter. He is active in the legal community and regularly speaks at and attends national conferences to further his legal education. He is also a member of the American Association for Justice; the Anne Arundel Bar Association; the Maryland Criminal Defense Attorneys Association; the National Association of Criminal Defense Lawyers; the American Bar Association; National College for DUI Defense; and the Million Dollar Advocates Forum.
Mr. Chhabra received his Juris Doctorate from the University of Maryland School of Law, and his Bachelor of Arts in Psychology from Boston University. He graduated from Archbishop Spalding High School in Severn, Maryland. In addition to his native language English, he speaks Punjabi, Hindi and Spanish. Mr. Chhabra is married to Dr. Hanita Sawhney Chhabra, M.D., a renowned Psychiatrist, and they live in Annapolis, Maryland. They have two daughters and two polish lowland sheepdogs. They lost their older daughter, Mirah, in late 2018 to a childhood brain cancer known as DIPG. They have taken an active role in raising awareness of DIPG and spend a great deal of time fundraising for DIPG research. If you would like to know more abount supporting this cause please click here.