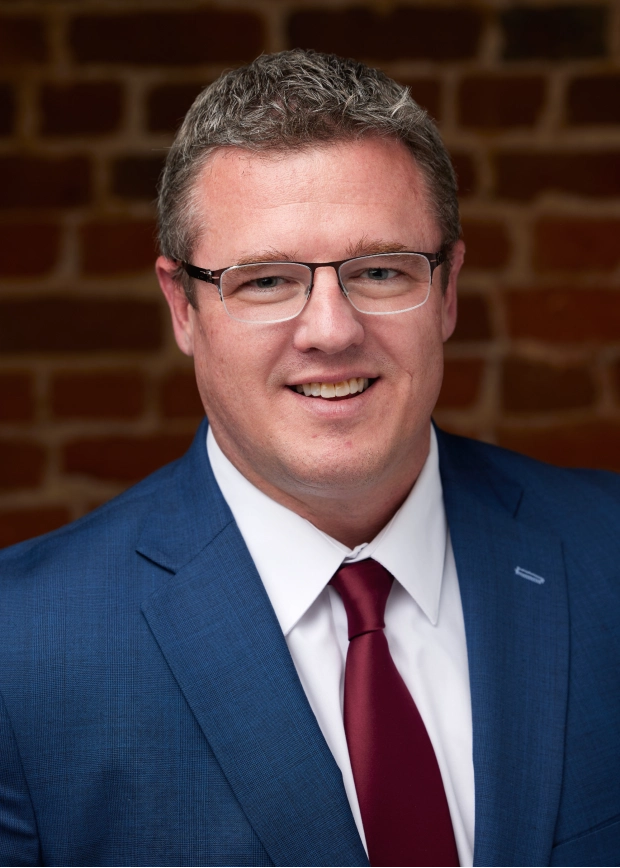 Location:
Annapolis, MD
Phone:
301.807.0895
Email:
Rating:
Areas of Practice:
Criminal Law
Personal Injury
Administrative Law
Cochran & Chhabra attorney Mike McGraw is a former Assistant State's Attorney who prosecuted major felony cases in both Anne Arundel County and Prince George's County. Mr. McGraw has over 17 years of experience trying civil and criminal cases throughout the State of Maryland. He has tried over 150 criminal and civil jury trials to verdict. Additionally, Mr. McGraw frequently appears before the Maryland Office of Administrative Hearings representing professional licensees, foster parents, and caretakers accused of wrongdoing by state and local agencies.
Prior to joining Cochran & Chhabra, Mr. McGraw worked in the insurance defense industry where he represented Fortune 500 companies, insurance carriers, and private individuals. His insurance defense practice focused on auto torts, premises liability, intentional torts, insurance coverage, and the investigation of fraudulent insurance claims. Mr. McGraw continues to apply his knowledge of the insurance industry to helping people injured by the negligence of others.
Mr. McGraw is often called upon to handle unique cases involving government officials and witnesses. He has also served as lead counsel in cases being heard in smaller jurisdictions due to his trial experience. For example, he recently obtained an outright acquittal for a veteran facing four (4) life sentences in a conservative jurisdiction with a very high conviction rate.
Mr. McGraw is the father of an autistic child and is adept at serving clients with special needs as well as addiction and emotional issues.
Additional Contact Information:
Paralegal
Angela Rainey
arainey@cochranandchhabra.co
410.268.5515
AREAS OF PRACTICE
Criminal Law
Homicide
Vehicular Manslaughter/Hit & Run
Sex Crimes
Violent Crimes
Weapons Offenses
Drug Crimes
Property Crimes
White Collar Crimes
Nuisance Crimes
DUI/DWI
Traffic Offenses
Collateral & Post-Sentencing
Peace & Protective Orders
Probation Violations
Sentencing Reconsiderations
Post-Convictions
Coram Nobis
Habeas Corpus
8-505/8-507 Commitments
Witness Representation
Personal Injury & Litigation
Car Accidents
Trucking Accidents
Motorcycle Accidents
Bicycle Accidents
Pedestrian Strikes
Premises Liability
Replevin/Detinue
Collision Reconstruction Education & Certificates
At Scene (Level I) Crash Investigation, October 2016 (80 hrs.)
Advanced (Level II) Crash Investigation, April 2017 (80 hrs.)
Crash Reconstruction (Level III), June 2017 (80 hrs.)
DUI Homicide/Auto Manslaughter Training, September 2017 (8 hrs.)
NHTSA Standardized Field Sobriety Test Training, January 2018 (40 hrs.)
Pedestrian/Bicycle Crash Reconstruction, April 2018 (40 hrs.)
Administrative Law
Maryland State Department of Transportation (MVA)
Maryland Department of Social Services
Maryland Board of Physicians
Maryland Board of Nursing
Maryland State Department of Labor, Licensing and Regulation
Maryland State Department of Public Safety and Correctional Services
Maryland State Police
Maryland Department of Human Services
Suspension and Expulsion Hearings – High School & College
Public Safety Matters – Federal, State & Local
Bar Admissions
Supreme Court of Maryland, 2006
District of Columbia, 2020
United States District Court for the District of Maryland, 2010
United States District Court for the District of Columbia, 2020
Associations & Committees
Court of Appeals of Maryland for the 4th Appellate Circuit – Character Committee
Administrative Law Council – Maryland State Bar Association
Anne Arundel County Bar Association
Maryland Criminal Defense Attorneys Association
Maryland Association for Justice
Greater Crofton Chamber of Commerce
Awards & Citations
Super Lawyers Honoree – 2023
Martindale-Hubbell AV Preeminent Rating 2021-2023
Super Lawyers Rising Star – 2016
Office of the State's Attorney for Prince George's County Distinguished Service Citation – 2012
Secretary of State, Maryland State Flag Honorary Recipient – 2012
Maryland General Assembly, Dedicated & Exemplary Service Citation – 2012
Office of the Public Defender, Outstanding & Dedicated Service Award – 2010
Judicial Clerkship
Graydon S. McKee, III, Chief Judge, 7th Judicial Circuit
Education
Salisbury University, Salisbury, Maryland
Bachelor of Science, 2001
University of Baltimore School of Law, Baltimore, Maryland
Juris Doctor, 2005
Free Initial Consultations | Available 24/7 | Se Habla Español
Phone:

410.268.5515

Toll Free:

888.268.5515